TheIncubatorPro can improve ecosystem engagement, foster collaboration, facilitate resource sharing, and contribute to the growth and success of startups and stakeholders.
Manage relationships
Enhance stakeholder experience
Improve collaborations
Continuously monitoring key performance indicators (KPIs), gathering feedback from ecosystem stakeholders, and assessing the ecosystem's overall growth and vibrancy: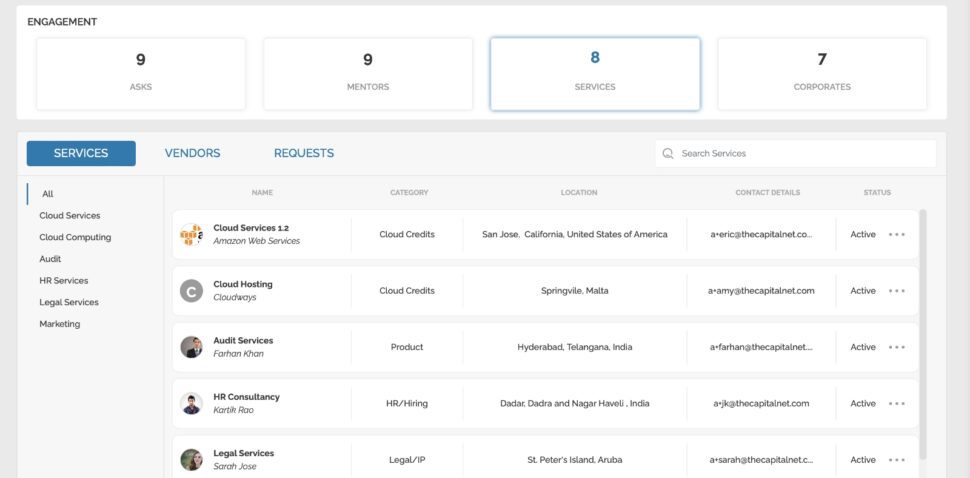 Cost savings
Optimized resource allocation
Enhanced ecosystem engagement
Improved startup success rates
Enhanced stakeholder satisfaction
Enhanced collaboration and knowledge sharing
Strengthened ecosystem connections
Accelerated learning and innovation
Increased investor confidence
Enhanced reputation

TheCapitalNet is an enterprise and fintech SaaS company with solutions for the Private Markets and its stakeholders.
585 Glenwood Ave,
Menlo Park, CA 94025, USA
 © Copyright, TheCapitalNet Inc.